How Microsoft Partners Are Selling Office 365
Now that it's available, partners are prepared to start offering Microsoft's biggest bet in the cloud to date.
The release of Office 365 is arguably the most disruptive new offering to the Microsoft channel in recent memory and one that will change the way many partners sell messaging, collaboration, productivity and communications.
Even if you continue to sell only the on premises-based versions of Exchange, SharePoint, Lync and Office, partners know they will have to have a discussion about Office 365 with their customers.
How quickly Office 365 takes off is anyone's guess, but Microsoft has gone out of its way to make it appealing to small and midsize businesses (SMBs), while hopeful of penetrating large enterprises as well. Microsoft CEO Steve Ballmer says the company has sold millions of Business Productivity Online Services (BPOS) seats and by all accounts Office 365 is a major improvement over BPOS.
"Office 365, where Office meets the cloud, is a big step forward," Ballmer said on June 28, when he announced the global availability of its new cloud service. The questions that remain are: Will there be a spike in demand for Office 365? Or will it be more measured?
"I think you'll see the flood gates open," says Chad Mosman, principal consultant with Microsoft partner MessageOps and one of the first Office 365 MVPs. The reason, he argues, is the technology behind Office 365, namely Exchange 2010 and SharePoint 2010, were designed to run in the cloud. "The 2007 versions that were used for BPOS were not designed to run in the cloud, yet Microsoft forced them to run in the cloud," Mosman says. Specifically, the older versions were not built on a multitenant architecture, while the 2010 releases are.
Now that Office 365 is available, primarily to new customers while BPOS migrations will likely start happening this fall, many of Microsoft's largest cloud partners anticipate a quick surge in demand. "We feel like a lot of prospects in the market have been in a holding pattern," says Tony Safoian, CEO of SADA Systems Inc. "Now that the product is actually in market, we expect many more organizations to take a look at it seriously."
Adds Niv Dolgin, SADA's director of IT services: "I think it will certainly be a floodgate situation but actual numbers are difficult to estimate. But we're very optimistic that the opportunity will be such that we can be selective about the accounts and projects we undertake."
Avanade, meanwhile, sees more measured movement to Office 365 from BPOS. "My guess is over the next 18 months we'll be doing a lot of work in helping customers transition to Office 365," says Bob Fahey, senior director for cloud services at Avanade. "We've taken some big strides in making sure people are fully trained and ready to help deliver as quickly as we can."
Jay Ritchie, a technical architect at CDW, a large account reseller with one of the largest BPOS customer lists, is not certain whether there will be an immediate spike in demand or whether it will be more measured. "We're not sure what will happen, but we are ready for both," Ritchie says.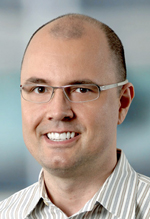 "Office Pro Plus will give us a lot of momentum due to customers looking to update their current Office suite -- we'll be able to leverage that in a larger collaboration conversation."

Jay Ritchie, Technical Architect, CDW
CDW is a Cloud Accelerate partner, Microsoft Premier Deployment Partner and Cloud Partner Advisory Council member, "all of which gives us great insight to planning, allowing us to solidify our go-to-market strategy," he says. "We'll begin to move beyond hosted e-mail and focus more on the value of the entire suite, including Office Pro Plus. Office Pro Plus will give us a lot of momentum due to customers looking to update their current Office suite -- we'll be able to leverage that in a larger collaboration conversation."
Dave Cutler, general manager of Slalom Consulting in Chicago is planning a similar approach. With BPOS, the big seller for Slalom was Exchange Online. "It was the e-mail side," Cutler says. "It had SharePoint, it had Office Communicator, it had Live Meeting, which were valuable tools, but people were really interested -- at least in our experience -- in the e-mail side."
What Cutler has seen so far with Office 365 is that there's an increased interest in the full suite. "Certainly e-mail continues to be a strong driver, but people are really interested in the capabilities of SharePoint, people are really interested in the capabilities of Lync, and we're seeing people look to deploy the suite," he says.
As such, Cutler is changing his sales motions around the full value proposition of the Office 365 suite. "You get the 'better together' message; three products with presence that links them all together, the coordination that brings them all together. I think Office 365 really opens that door to that better together message. So we're changing the way we sell it, we're changing the way that we represent it, and the way we position it with our customers to make sure people understand the true value of the platform, not just a single product in the platform."
Services Opportunities
As with BPOS, partners who sell Office 365 subscriptions earn 12 percent of revenues for net seat additions plus 6 percent on renewals, totaling 18 percent margins in year one and 6 percent in subsequent years. That's a far cry from the margin opportunities associated with deploying on-premises Exchange and SharePoint systems. But Microsoft officials say there's plenty of opportunity to earn services dollars with Office 365.
"The real opportunity for partners is the professional services they surround Office 365 with," says John Betz, director of product management for the Microsoft Business Online Services Group. "Whether it's help desk or deployment or SharePoint customization -- the subscription fees are nice but the larger opportunity is for making the technology apply to the business. It's partners upping their game, getting out of patching and managing servers and spending the contract dollars on addressing the business need."
Computer Systems Specialist has configured a custom collection of Microsoft Online Services for you to try.
Review your customized collection here:
https://portal.microsoftonline.com/partner/partnersignup.aspx?type=Trial&id=cefa7ff9-f620-406c-a665-a8fed9dab0bd&msppid=3327243
This trial invitation includes:
- 10 user licenses Microsoft Office 365 Trial (Plan P1)
Additional partner information:
PeterCoach@sharepointcloud.onmicrosoft.com
info@office365cloudsupport.com